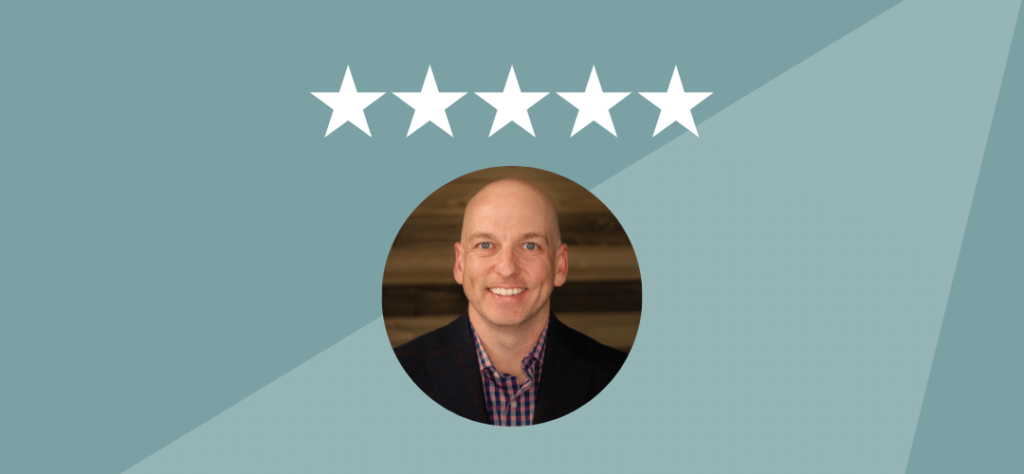 Tim is a Senior Level Broadcast Executive
Specializing in Talent Coaching & Development, Building Winning Station Brands and Leading Great Talent to Ratings & Revenue Success and now Artist Development! He's a "Connector" with an Innate Ability to Identify & Nurture Talent On & Off Air.

I've Turned to Tim for Life Skills…
Over the years I have turned to Tim for not just career advice but life skills. These skills are the reason I've been able to get through numerous challenges both professionally but more importantly personally. What companies sometimes don't understand is when you have your talent happy in their personal life, they will be more productive for you in both ratings and revenue. Tim is the talent coach you want on your team!!
Mojo In The Morning – WKQI, Detroit, MI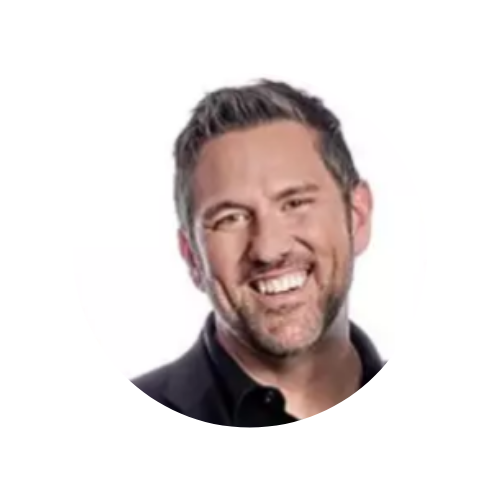 You're Hiring an Elon Musk but He's Nicer!
I'd rank Tim first in the industry in innovation and problem solving. You're hiring an Elon Musk, but one with more self-control and who is much nicer to his people. In the face of declining radio marketing budgets, Tim figured out a targeting "hack" that gave his radio stations the same theoretical probability for ratings success that a competitor spending five to ten times as much would have. I've seen the results firsthand, and Tim's breakthrough idea was worth millions to his previous employer over the years.
Mike O'Connor, Executive Vice President Marketing – NuVoodoo Media Services

In 50 Years, I have Yet to Encounter a More Honest…
I am writing to offer my recommendation for Tim Richards. I had the opportunity to developed a partnership with Tim's station through Tim's efforts & in 50 years of purchasing advertising and media, I have yet to encounter a more honest, motivated & helpful station representative. He is an amazing problem solver, not only through the analytical process, but also motivating all parties to help find solutions for any issue. In my experience, Tim was great at keeping the partnership on track & keeping everyone well informed.
Roger Gearheart, President – Graham Brothers Entertainment
Tim Knows the Importance of a Positive Team Culture…
You're given only a handful of opportunities in life to find "your people". After meeting Tim Richards many years ago, I instantly knew we were brothers. Tim is smart. Tim is strategic. Tim knows the importance of a positive team culture and how to build it. Because Tim focuses on the biggest asset he has to win: his people. All of that is secondary to my relationship with Tim, who teaches and challenges me and provides friendship not seen often enough in any of our lives.
Steve Reynolds, The Reynolds Group

He's Intelligent, Strategic, Warm, Compassionate, Humorous…
I remember telling Tim years ago how lucky radio was to have him and that he should consider a career with the UN, because he possesses the people skills strong enough to bring warring nations together. I've worked closely with Tim since 1997 and he is one of the special ones, with the ability to lead a team through the toughest of times and bring them out winners, every time. Tim's intelligence, strategic mind, warmth, compassion, humor and wit all come together to make one amazing and one-of-kind programmer that anyone would be blessed to work with. His track record speaks for itself, but when it comes to Tim, his ability to cultivate genuine and memorable relationships with employees, colleagues, clients and listeners is something you can't measure with numbers.
Randy "R Dubs!" Williams
Director of Programming – Local Media Group
President – Fusion Radio Networks
He's a DJ Whisperer!
WE CALL Tim Richards, The DJ whisperer. He was able to take a fast moving, meteor of show with nuclear personalizes like ours from 1 to 11 markets and stay focused on the show, and how it connects. We are all as on-air talent, a hot mess… Tim was able to channel that into success stories and relationships.
Rich Berra, Co-Host of Johnjay & Rich

What I absolutely love about Tim Richards (in no particular order):
1. He puts others first
2. When having a conversation with Tim he is 100% engaged
3. It doesn't matter if he wins or loses………until he loses!
4. NOTHING is more important to Tim than his family
5. 5 minutes with Tim……be prepared to answer no less than 50 questions about yourself!
6. Not only does he love music……he knows it!
7. When it comes to being critical………………he likes to look inward more than looking outward
8. The most outgoing introvert I have ever met
9. His love for music, Cubs, pizza, family, friends, gut laughing, gadgets, hugging, peace & harmony
10. He takes leadership very seriously and is very good at it. Why? Read 1 thru 9 again and again and again!!! Who wouldn't want to follow Tim Richards!!
Tim Pohlman, SVP – Clear Channel Outdoor
He's the Perfect Mix of Programming Art & Science
Tim is the perfect mix of programming art and science not only for over the air radio, but total audio brands. I first met Tim at CBS Radio Phoenix when I was in the role of the CBS Embedded Account Specialist at The Nielsen company. What I respected about Tim right away was his direct, thoughtful and strategic questions. He knew what he needed to do to help his stations succeed and wanted my advice and confirmation that his plans fit into the policies that he had to honor. As I saw him develop his strategies regarding ratings and PPM I was impressed that there was a secret sauce being developed in Phoenix that many audio groups and researchers would be VERY interested in. More importantly, I was impressed that these ratings strategies were a meaningful portion of his vision, but not the only or all-encompassing focus of his efforts. I witnessed many programmers go down the rabbit hole of being consumed by PPM and ratings. Tim is able to find an efficient balance of ratings strategies mixed with programming gut and art experience. Tim is one of the great ones. I am proud to be challenged by him. I respect his experience that guides his forward thinking for audio. And I appreciate his friendship.
Jim Tarantine, Top Line Product Manager – Futuri Media

Tim is a Visionary in Identifying & Advocating for New Morning Talent!
For the two decades plus that I have known Tim Richards, I have observed his many outstanding and demonstrated characteristics both professionally and personally. These impressive and indelible traits have built his long-standing career success and admired industry reputation. I was fortunate to recruit Tim to analyze and build a branding overhaul for WKQI-FM, Detroit, in the early 2000s. Tim was visionary in identifying and advocating for a new morning talent that would be the ideal fit for the station's sound and brand. For over two decades now, Mojo in The Morning on WKQI/Channel 955 continues to be a top-rated entertainment force in Detroit Radio. It was Tim's vision and foundation that laid the path for this legacy. Tim has product, content, and marketing instincts that cross multiple disciplines of formats and brands. He couples those insights with a wise and calm approach to strategic thinking and with thoughtful plans for rapid implementation.
Steve Schram, Executive Director/GM/Michigan Radio/WUOM – The University of Michigan (Ann Arbor, Michigan)
Tim Helped Take the Phoenix Open to the Next Level!
Partnering with Tim Richards and his team at CBS/Entercom will easily go down as one of the best decisions I made during my tenure as the Chairman of the Bird's Nest. The partnership that we developed with Tim helped The Thunderbirds and the Waste Management Phoenix Open take this event to the next level and for that, we will be forever grateful. More important, even, than his contribution to the Bird's Nest, is the friendship that has been developed between Tim, myself, and the rest of The Thunderbirds.
Dillian Micus, Executive Vice President – Equitable Advisors Southwest

He Saw the Potential in My Talent
When I tell you that I owe my entire career to Tim…I do. This man was one of the only people in this world that saw potential in me and had such a good eye for it that he was able to see it through a crusty audition video I submitted on YouTube. But from there, I was led by one of the strongest leaders I've had the pleasure of working with. Not only did he see the potential in my talent, but he guided me in a way that allowed me to develop the way I wanted to. He's the first leader I've worked with that asked me what I thought of his work and how he can improve, that took the boss hat off and spoke with me as a friend that genuinely cared for my well-being. He's also THE reason I got to be in the same room as Britney Spears 2 months into my career… so like, Tim is literally everything and more.
Aneesh, On-Air Talent, The Morning Mess – Entercom Phoenix & Los Angeles
Tim is the Ideal Life Coach!
Uncertainty, along with the necessity to accept and flourish thru change, is perhaps the biggest challenge we are universally facing during these unprecedented times. I have known Tim Richards for decades. He worked & developed morning shows like Mancow in Chicago … JohnJay & Rich in Tucson and then Phoenix (so successful that it was syndicated) … Joey Boy & The Morning Mess in Phoenix (so successful that it is now syndicated as well). Thru it all he has helped grow and develop the career of dozens of key executives and artists in our industry. The common pattern in all of this is Tim's ability to accept and flourish with CHANGE; to accept it as a given; to mentor others and help GROW them thru uncertain times; and embrace and adapt to change fearlessly. It is for that very reason I reached out to Tim for his help as my "life coach" when I lost my job as SVP in co-running Atlantic Records in 2004. Atlantic had been the only company I had worked at for 27 years since graduating college. At that time, there were few jobs in my prior career / the music business was facing unprecedented challenges due to Napster and Internet Piracy. Record Companies were all downsized & merging. I was devastated and lost in how to get my career back on track. Tim Helped focus me on embracing change as both a reality, as well as viewing it as an opportunity. I have continued to work with Tim thru the years as my life coach; valuing his calm, generous, and sage advice. Keeping me centered in growing my career thru these turbulent times. There is no wiser nor more selfless individual than Tim. His broad range of experience in programming, developing talent, understanding of multiple industries, experiencing life in so many regions of America; along with decades of training, make him the ideal Life Coach.
Danny Buch, SVP Promotions & Artist Development, The Orchard
Tim Richards Media
Phoenix, AZ